Giving care to an elderly parent with Parkinson's can be incredibly stressful and taxing on your daily life. After a period of time, you may find it too taxing and decide that it is something that you just can't do on your own any longer.
Learn more about the actions that can be taken to know that your family member has the best-assisted living home that uses comprehensive assistance to someone living with this progressive neurological condition.
Colorado Springs Assisted Living Facility Options for Parkinson Sufferer's
Assisted living facilities commonly have 24-hour emergency services, housekeeping, laundry, drug monitoring, meals as well as personal care help, that can significantly benefit those suffering from Parkinson's.
Understand, that not all homes or facilities are the same and offer the same things. As services differ substantially, we suggest that you take the time looking into a few different options (large and small).
Look for a smaller home that provides a high ratio of staff-to-resident, and also the staff is highly trained to understand Parkinson's and its signs and symptoms.
It is important to learn and understand the qualifications of the caregiving staff. With a smaller Colorado Springs assisted living facility, the staff needs to understand the symptoms of Parkinson's like eating and swallowing difficulties during eating. As this is a common condition of individuals with advanced Parkinson's. The caregiving staff also needs to be aware on changes in physical functionality and must always evaluate the residents' ability to communicate their needs and wants.
Importance Of A Multidisciplinary Treatment Approach
Individuals coping with Parkinson's may highly benefit from numerous approaches besides medicine. To get the best care for your family member, search for a certified Colorado Springs assisted living home facility that provides a multidisciplinary treatment method for managing Parkinson's care.
The caregiving team should include one or more of:
Licensed nurse
Neurologist
Physical / Occupational / Speech therapist
Pharmacist
Physician
Critical Reasons For Monitoring The Diet Of A Parkinson's Sufferer
The assisted living facility should have a certified dietitian staff member. Concerning drug administering, the staff needs to be trained in administering drugs to the required residents at the required times before and after meal times. They must also be trained on how to monitor the medication and food interaction.
Assisted living residents using levodopa. frequently prescribed to individuals with Parkinson's, might need to adhere to a healthy protein diet regimen. Weight loss is an additional concern for Parkinson's sufferers.
Exercising and Weekly Movement Therapy Helps With Parkinson's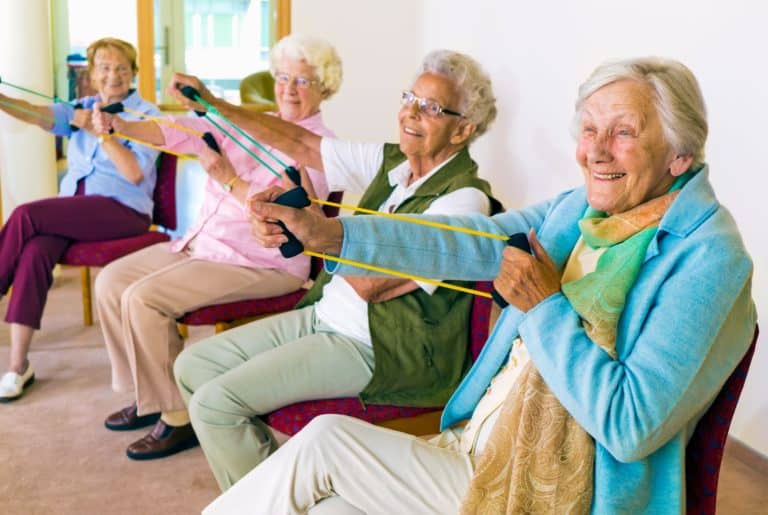 The American Parkinson Condition Organization (APDA) additionally recommends daily exercising to maintain or increase health and independence as well as freedom. Making sure that the Colorado Springs senior assisted living facility offers group exercise classes. There are a variety of senior exercise classes an assisted living facility can offer, like seated dance classes, therapy band exercising, movement and Tai Chi.
Contact New Day Cottages to see how we can help the living environment of your family member with Parkinson's Disease.